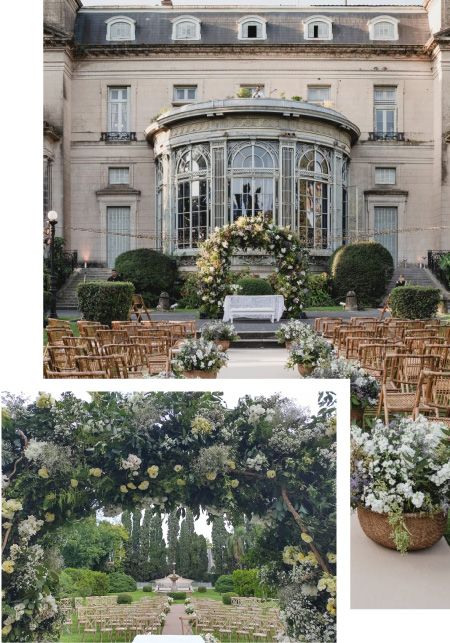 The Sans Souci Palace is located in the north of the City of Buenos Aires. This emblematic building's construction was finished by 1918, and it shows a clear influence of French architecture.
Sans Souci Palace's proposal combines open and closed spaces which will allow you to live different experiences. On your experience at Sans Souci Palace you will be assessed by our staff, which will offer you a wide variety of options regarding catering, setting and DJ.
Sans Souci Palace was designed in 1911 by eminent French architect René Sergent, and its construction was started by Eduardo Lanús and Paul Hary in 1914. The building belonged originally to Carlos María de Alvear and his family. It has four facades of faux stone, a parisian marble staircase, and its carpentry is made out of slovenian oak. Sans Souci's gardens, designed by renowned French landscaper Carlos Thays, can be admired from the balconies and galleries of the Palace. The Durini family acquired Sans Souci Palace more than 50 years ago, and since then it has been used solely for commercial activity.
Guided tours will only be available during the days we offer tea in Casa de Té or dinners in La Taberna.